Pulmonary Biobank Consortium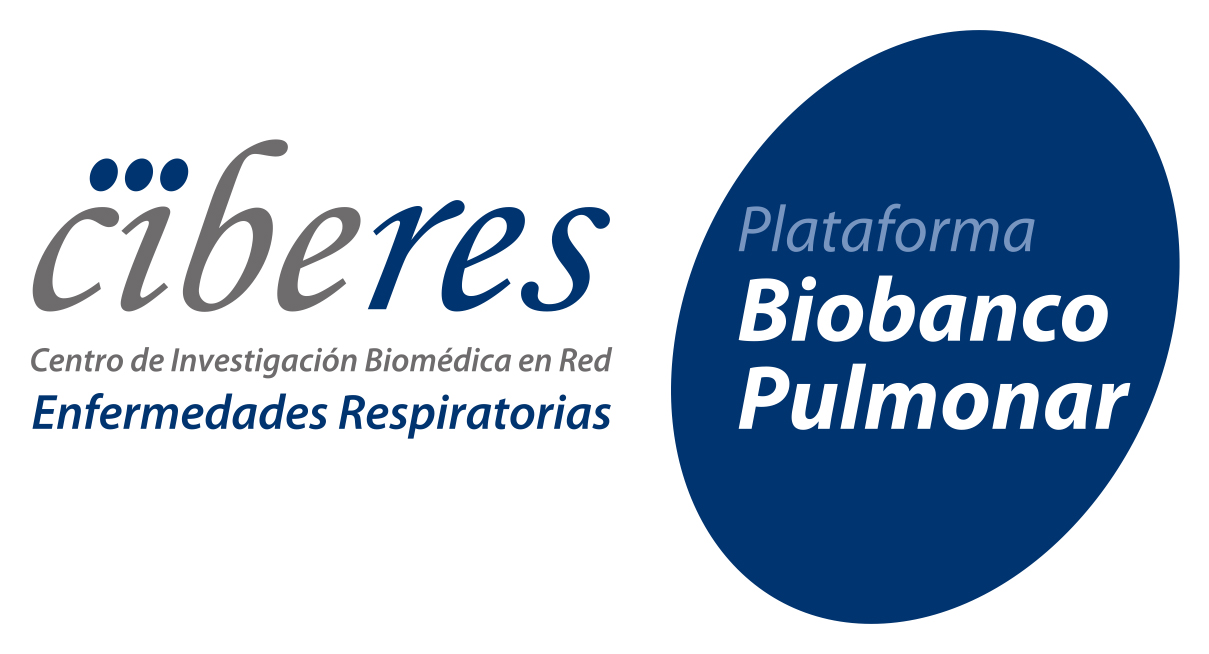 The Pulmonary Biobank Consortium is a transversal, public and non-profit- structure driven by  CIBER Respiratory Diseases , with the volunteer participation of hospitals which are able to provide samples and relevant clinical information from patients attending for medical reasons (ref. B.0000471 Spanish Biobank Register - ISCIII). Biobank activity began in 2008 and it is certificated by ISO 9001:2008 regulation since 2012.
Pulmonary Biobank Consortium works in coordination with hospital biobanks and research institutions to:
Attend researchers needs.
Consolidate  quality  samples in pre-analytical processes to minimize artefacts and variations between lots of samples.
Cooperate and take part in similar cooperative structures.
Biobank aim is to provide quality samples and data to national and international researchers.
You can find more information in their specific website:
https://biobancopulmonar.ciberes.org/en
Organisation chart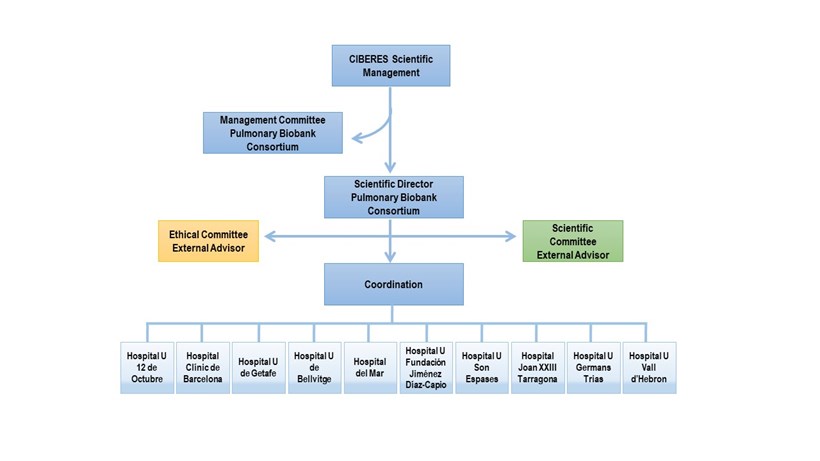 Cooperative Groups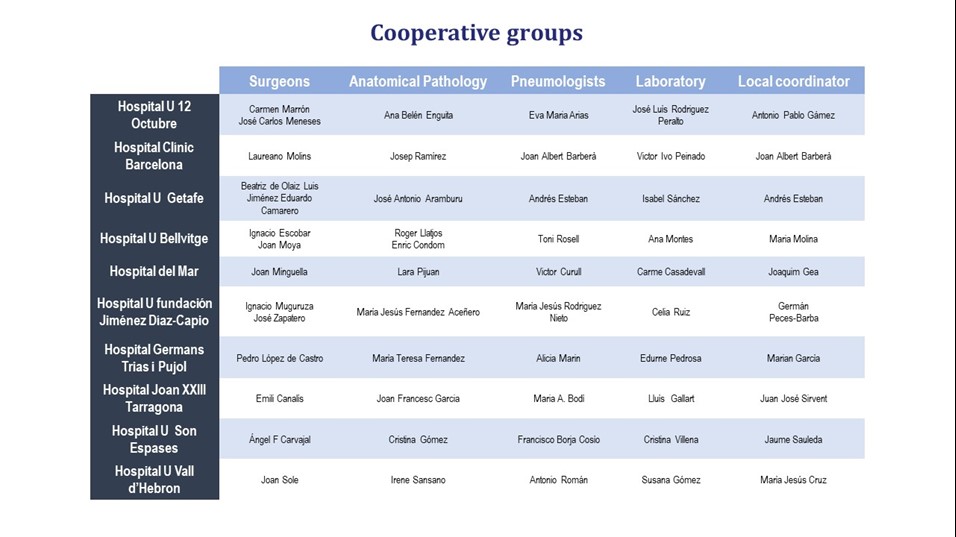 Services available
Supply of: 

Tissue and haemoderivative samples with strict quality criteria.
Standardised clinical data established by consensus.
DICOM Images (Computerised Tomography).

Centralized storage of sample collections.
Management of national and international shipments.
Setting up new collections in multi-centre studies.
Control, monitoring and audits multi-center collections.
On-line platform for registration of standardized data.
Establishing quality management systems.
Support on ethical-legal aspects.
Scientific-technical advice for  use and creation new collections.
Support formanagement and creation of biobanks.